It is nature that brought renown to Gerolstein: the maar lakes, the Dolomites, and the Kyll river. Above are the castles; below, more than 250 meters (820 feet) underground, is a mineral spring. This spring is the source of the Gerolsteiner Brunnen company.
The mineral water bottled here first delighted the chemist Carl Fresenius back in the late 19th century with its high level of natural carbonation, and it still goes down well with German consumers today. According to a survey, no brand is sold more often than Gerolsteiner.
Gerolsteiner Brunner is successful abroad as well, for instance in Japan, the USA, and the Benelux countries. Over the past 130 years, this regional company has become a major player in the food and beverage industry.
And that is what attracted Roel Annega to it. The Dutch businessman had embarked on his career in management and worked for large corporations such as Coca-Cola and Nestlé. He had lived in Warsaw, Brussels, Vienna, and Oslo. Since 2019, Annega has been CEO of Gerolsteiner Brunnen.
"I moved to the volcanic Eifel region for work and got a whole lot of beautiful nature on top."
For example, the maars – these are funnel-shaped craters in the landscape caused by underground explosions of hot steam over 10,000 years ago. Or the craggy landscape of the Gerolstein Dolomites – today the city's landmark – which, many millions of years ago, was once a coral reef lying deep below the surface of the sea. And above, the many enchanted-looking castles. It is details like these that inspire and make for enduring innovation.
The CEO - Roel Annega - Successful in Rhineland-Palatinate
"Where there once were active volcanoes is today the source of our Gerolsteiner mineral water."
Annega prefers to explore his new adopted home by bike. This is not only due to his Dutch roots, but because protecting the volcanic Eifel is a cause close to his heart. For this reason, he also advocates in his working life for the region's beauty and its unique conditions to be preserved for as long as possible.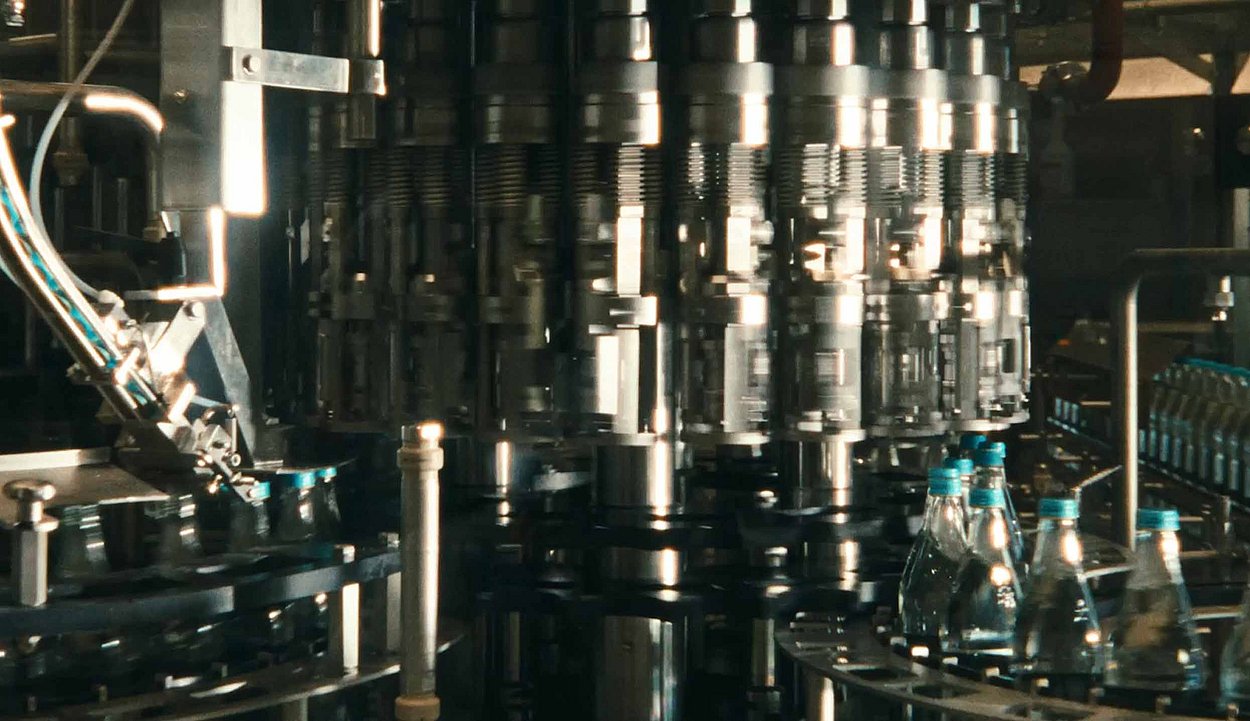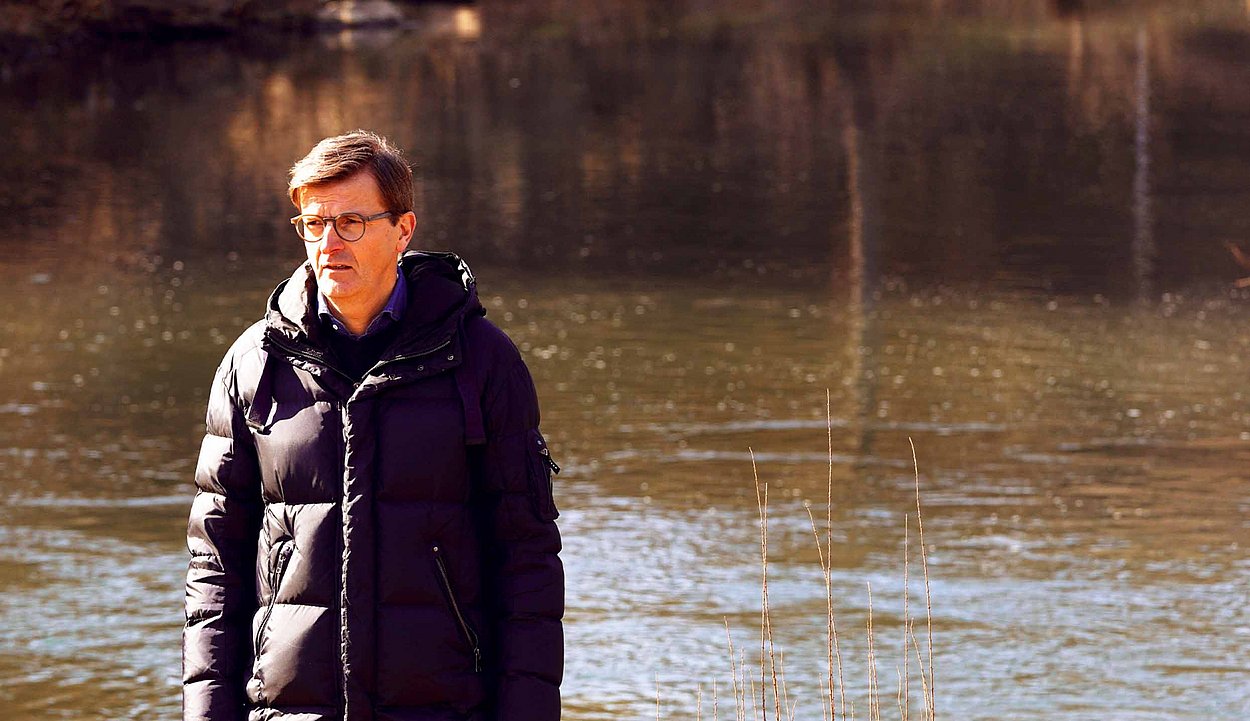 About this person
Born 1964 in the Netherlands
Received a degree in business studies in Groningen
Annega began his career at Baars Kaas (today: Bel Group) in the Netherlands
From 1990, he worked as a marketing manager for Nestlé in Amsterdam in the chocolate and culinary arts category  
In 1997, he moved to Coca-Cola and assumed managerial positions in Brussels, Dublin, Oslo, Copenhagen, Warsaw, and Vienna, among others
In 2016, he moved to Nestlé Germany and was responsible for the Maggi and Thomy brands
Since 2019, Annega has been CEO of Gerolsteiner Brunnen
The company employs 900 people and generated revenue of 317.5 million euros in 2022.